Scotland took a step closer to its net zero carbon goals today, 17th March 2021, with the announcement of over £30m of UK Government funding for a suite of initiatives linked to the Acorn carbon capture and storage (CCS) project.
The industry match funded initiative, called Scotland's Net Zero Infrastructure (SNZI) programme, brings together academic and industrial partners to develop a major package of work designed to progress a national low carbon infrastructure.
They include:
The detailed engineering required to move the Acorn CCS and Hydrogen projects to a final investment decision
Developing a new CCS-equipped power station at Peterhead which would become an early customer for the Acorn infrastructure
An assessment of the potential to re-use onshore pipelines to transport CO₂ from the central belt of Scotland to the Acorn Project
An engineering design programme for a carbon capture system on a gas-fired power station in Grangemouth
Development of a "fabrication yard ready" design of a new class of ship which can service the needs of coastal CO₂ emitters around the UK for delivery at Peterhead port
This important programme of new work and infrastructure reuse will provide a significant boost to the region's fast-growing low carbon credentials, paving the way for onshore and offshore developments totalling more than £3 billion. It will also map out the longer-term economic impacts, job preservation and creation opportunities as Scotland transitions away from oil and gas to low carbon fuels like hydrogen and CO₂ removal technologies such as CCS.
The SNZI programme compliments work that is already underway on Scotland's Net Zero Roadmap project. This funding will help enable the Acorn Project to be operational in the mid-2020s – a critical timeline to meet the UK's ambitious net zero targets.
ENDS
Notes to Editors:
The UK Government award is being made as part of Innovate UK's Industrial Strategy Challenge Fund which is focussed on providing money to kick start clean growth projects.
Net zero targets are goals set by Government to completely remove the amount of greenhouse gases produced. It is achievable by both reducing emissions and implementing methods of removing carbon dioxide from the atmosphere. Both the Scottish and UK Governments have made legally binding commitments to reach Net Zero by 2045 and 2050 respectively.
Pale Blue Dot is a Storegga Group company and the lead project developer of the Acorn Project alongside Shell and Chrysaor. Pale Blue Dot will project manage this Scottish Net Zero Infrastructure (SNZI) initiative with industry and academic partners delivering the following specific programmes of work: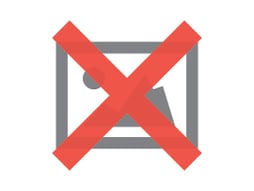 For more information about the Acorn Project, please visit: www.theacornproject.uk.
Image by Shell